Popcorn Time resembles a very familiar movie streaming service such as Netflix, the difference being that Popcorn Time is totally free...and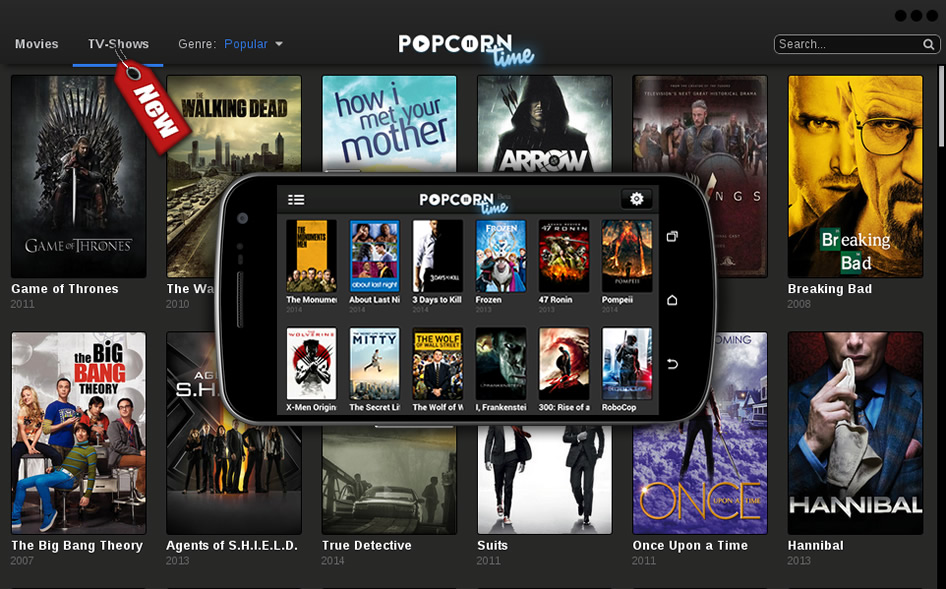 totally illegal. It works on a P2P basis, sharing torrents in order to stream your favourite movies that are yet to hit the DVD charts...and in stunning HD. The service promises only the best HD torrents, often with subtitles, and they do not disappoint.
The service is still in a beta form but in the newest update it supports features for streaming to Apple TV, Roku and Chromecast. Other new features include a built in VPN meaning that users can indulge in movie heaven whilst being completely anonymous and untraceable.
According to the developers, an iOS app is in development and should be ready to ship this month. Meaning that you can enjoy the service on pretty much any platform you like. As a loyal member of Netflix, one has to admire the attention to detail and sheer professionalism this service offers. It works quite seamlessly, but that is probably a bad thing. Over the years piracy has been getting easier to access and with a service like this, even my Grandmother would be able to use it.
In short I admire the work that has gone into creating a great service like this, but it is fundamentally wrong...unfortunately. Therefore I'm going to stick with my trusty Netflix subscription.
The Popcorn Time website can be found:
HERE